Emulator definition
Par N CHAKA le mercredi, août 31 2011, 23:20 - Pages - Lien permanent
1. Emulator definition
In Eclipse/Windows menu , select "Android SDK and AVD manager"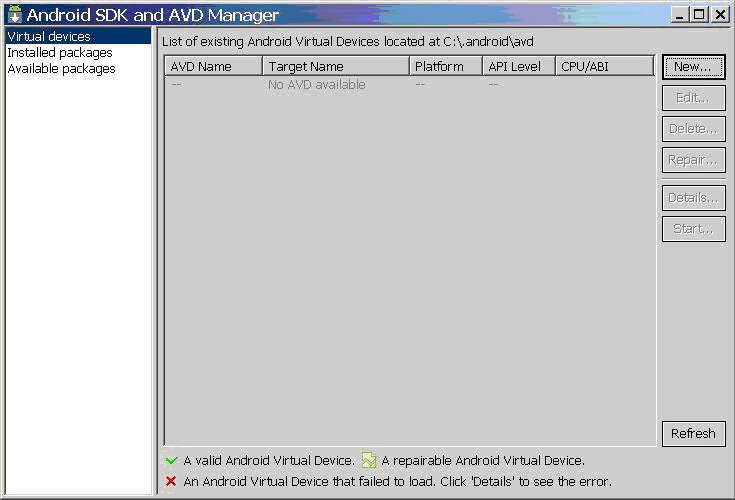 Click on "New", this window opens :

Inform the diverse fields as above, for example, and click "Create AVD". The creation can take certain time, then be patient. When the creation of the new emulator is realized, you are taken back on the previous window.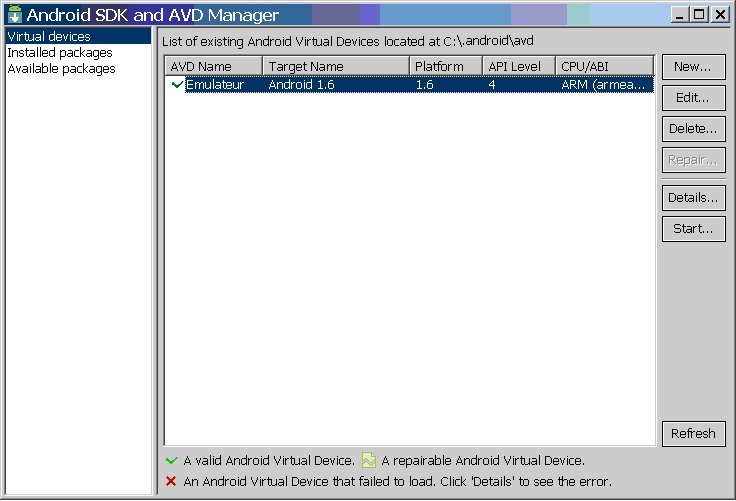 You can now select the created emulator and start it up by pressing on "Start". The following window opens, click directly "Launch".

The window of the emulator opens.

And then after Android is started.